Description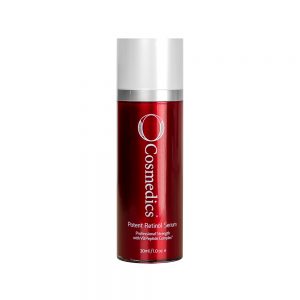 Entry level Vitamin A for all skins.
Potent Retinol Serum (0.5%) is the perfect entry level Vitamin A. Powered by V8 Peptide Complex® and 100% pure, bioactive Retinol in micro-encapsulation technology for superior stability and potency. This extraordinary Vitamin A complex offers visible cosmetic anti-aging benefits to dramatically reduce the appearance of fine lines and wrinkles, promote a firmer more elastic skin texture, even out skin tone and rebalance cells.
Good to Know: Begin with use every second to third evening and slowly build use to every evening or every second evening. If skin starts to feel itchy, tight or a little sensitive, stop for a couple of nights and then resume application. Use only at night and apply O Mineral Pro SPF 30+ every morning, no excuses!