This may just be the most versatile skin treatment we have seen. Whether you're wanting to reduce the appearance of scars or stretch marks, get rid of leg veins, or want to heal sun-damaged skin, the DermaPen can do it all.
Our highly skilled Doctors, Clinicians and Cosmetic Injector Nurses can use the Dermapen to treat a range of skin conditions, including:
Acne and Acne Scarring
Aging/Sun Damage
Blood Mole
Cherry Angioma
Fibroma
Ice Pick Scarring
Leg Veins
Problematic Skin
Scarring
Seborrheic Keratosis
Skin Tag
Melasma/Pigmentation
Stretch Marks
Vitiligo
If you're wanting to treat any of these conditions listed above, visit our cosmetic professionals and try this world-leading technology in skin rejuvenation and aesthetic innovations in our Adelaide clinic.
Am I eligible for Dermapen treatment?
At Cocoon Spa and Medical Aesthetics we do not offer this treatment if you are:
• Pregnant
• Have a history of allergies (abdomen or thigh area)
• Immunosuppressed (risk of infection)
• Diabetic (delayed wound healing)
• If you received anti-wrinkle or dermal filler injections within the last 48 hours
Is the Dermapen painful?
Some patients report a slight discomfort but not pain. Generally our patients will feel a tickling or pricking sensation.
How long will it take for me to see results?
Dermapen results can usually be seen from 1-7 days after treatment, depending on which area is treated. The desired results can be achieved after the full treatment is completed as outlined below.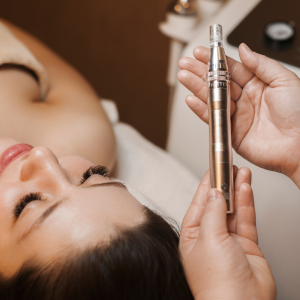 Acne
Rewrite your skin history with the Dermapen Acne treatment. Acne breakouts are the root of many insecurities for our patients, and we are so glad to be able to help resolve this and bring back the confidence they deserve.
Acne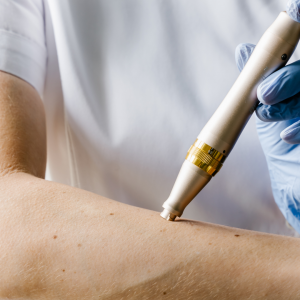 Fine Lines & Wrinkles
Turn back the clock and slow down the signs of aging with the Dermapen Fines Lines & Wrinkles treatment.
Fine Lines & Wrinkles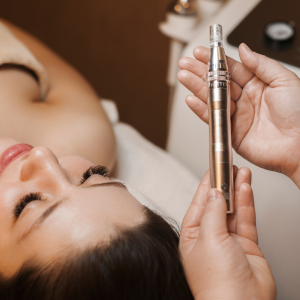 Scars
Let's take you from scar to scarless. Although scars are part of the natural wound healing process, it may be the case that you want to get rid of them or make them less noticeable.
Scars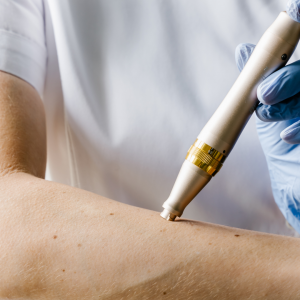 Cellulite
Don't let cellulite be an insecurity any longer! We have found the Dermapen to be one of the more effective stretch mark treatments compared to other traditional methods such as laser treatment
Cellulite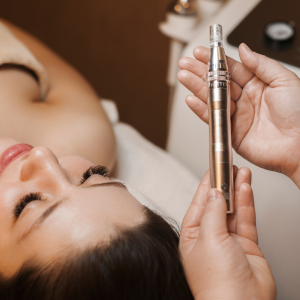 Pigmentation
Are you searching for a treatment to help you achieve a smooth and even skin tone? This repair and corrective process encourages an even skin tone creating a radiant appearance.
Pigmentation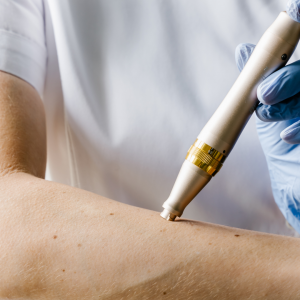 Enlarged Pores
Have you got a rough skin texture on your face that impacts the way makeup or other products look and feel, but you just can't put your finger on what's causing it? You may be experiencing enlarged pores.
Enlarged Pores