Description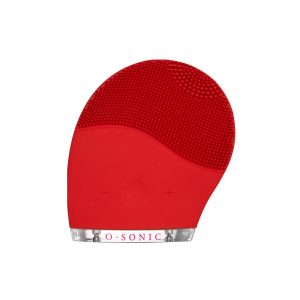 For all skins.
The O-Sonic Cleansing Brush revolutionises cleansing with 8,000 pulsations per minute channelled through soft silicone touchpoint fibres to gently remove dead skin cells, unclog pores by up to 99.5%, remove residue makeup by 98.5% and stimulate blood supply for better product penetration, giving the skin the look of new life and skin radiance.
The O-Sonic Features:
Cleansing Brush: Deep cleanse
Massage Brush: Exfoliate and stimulate
Anti-Aging Brush: Lift and smooth the appearance of fine lines and wrinkles
How to use: Cleanse skin twice, on the second use the O-Sonic in a circular motion to give the skin a thorough cleanse. Once serums and hydrators have been applied use the 'smooth side' on low frequency in upwards strokes to lessen the appearance of fine lines and wrinkles giving your skin a youthful lift.