Description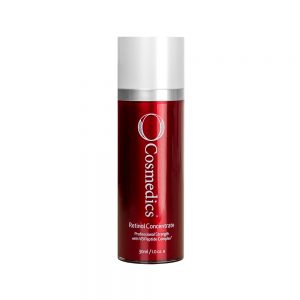 Advanced level Vitamin A for all skins.
Retinol Concentrate (1%) is advanced Vitamin A for the experienced skintellectual. Double the concentration and power of Potent Retinol Serum and designed for more mature and imbalanced skins. Be sure to always start with the Potent Retinol Serum (0.5%) and then work your way up to the Retinol Concentrate (1%) if required.
Good to Know: Begin with use every second to third evening and slowly build use to every evening or every second evening. If your skin starts to feel itchy, tight or a little sensitive, stop for a couple of nights and then resume application. Use only at night and apply O Mineral Pro SPF 30+ every morning, no excuses!