Description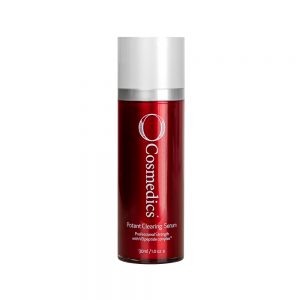 For all breakout and problematic skins. Use on face and body as needed.
Zit zapper! Potent Clearing Serum is powered by V8 Peptide Complex® and four potent actives to control breakouts and diminish the appearance of scarring. Encapsulated Salicylic Acid and L-Lactic Acid exfoliate the skin (inside and out) and encourage cell turnover leaving the skin super hydrated and rebalanced.
How to use:Apply to affected area on face or body after cleansing and before hydrating. Use morning and evening to reduce breakout.
Ingredients:V8 Peptide Complex, Liquid Crystals, L-Lactic Acid, Salicylic Acid, Coleus Forskohlii, Root Extract, Niacinamide, Snap-8, Venuceane, Witch Hazel Extract