Description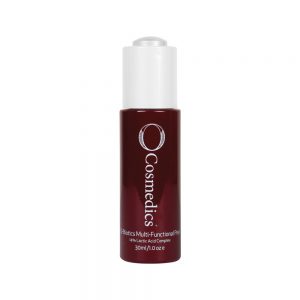 For all skins.
Peel to reveal! Multi-Functional Peel is a professional grade at-home peel containing 14% biomimetic Lactic Acid Complex with a time-release mechanism to gently exfoliate the skin. This multi-tasking peel will hydrate, purify, and refine the skin, enhance product penetration, reduce fine lines, and reveal a brighter, more even skin tone.
Amphoteric Hydroxy Complex, Gluconic Acid (PHA), Multi-Fruit Acids
How to use: Apply a fine layer to clean, dry skin and massage in until absorbed. Do not wash off. Follow with evening serums and hydrator. Use only at night, 2-4 times a week.