Description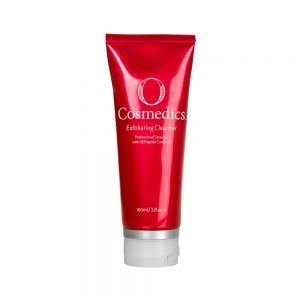 For most skin types excluding sensitive, red, and broken skins.
Exfoliation addiction! Exfoliating Cleanser is powered by V8 Peptide Complex®, a yummy cranberry smell, natural exfoliating beads (Cranberry Seeds, Jojoba Beads and Diatomaceous Earth) to physically exfoliate, invigorate and deep cleanse the skin leaving it hydrated and fresh.
How to use: After cleansing apply a small amount to fingertips and massage on face and neck. Leave 2-3 minutes for the ultimate deep cleansing effect and rinse thoroughly with warm water. Use up to 4 times a week.