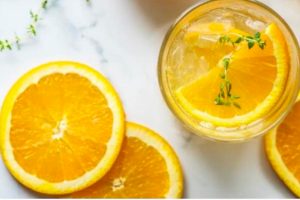 One of my favorite "me time" nights are best spent relaxing in a bath, giving myself a mini facial and finishing off my little pampering session with a take home mask. Regardless of what type of facial mask you want to choose, wearing a facial mask for 20mins can work wonders especially for your skin.
My friends and I often compare stories about wearing facial masks around the house and how we seem to have this very strange, sometimes scary effect on our husbands and children. Gosh, it's great to have fun whilst enjoying a pampering session.
I not only love the appearance and texture of my skin after treating my face with a Germaine de Capuccini Vitamin C Flash Radiance mask, I also am obsessed with the mask when it comes to special occasions where my skin is in desperate need of a quick pick-me-up.
You will find in your package a magical Vitamin C Radiance mask which will definitely leave your skin looking fresh, luminous and glowy. This mask is packed with Vitamin C and Ume Extract which helps to firm, tone and reduce wrinkles.
How to use
Remove sheet mask from sachet and apply to clean, dry skin
Leave in place for 15 minutes and remove, massaging any excess into the skin until absorbed.
Pro tip: any excess product reaming in the packet can be massaged into the face and hands!