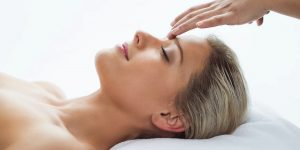 Day Time Option                                                                            Night Time Option
Cleanser-                                                                                          Cleanser
Exfoliation                                                                                        Exfoliation
Serum                                                                                                Eye Cream
Moisturiser                                                                                      Mask
Eye Cream
SPF
Recommended products: Gentle Antioxidant Cleanser (O Cosmedics), Exfoliating Cleanser (O Cosmedics), B2 serum (Ultraceuticals), Night Cream (Germaine De Capuccini), Pollution Defence Eye Cream (Germaine De Capuccini), Mineral Pro Tinted SPF (O Cosmedics).
Night Option: Ultraceuticals Replenishing Mask
All items listed can be purchased through our order form here
Why is a mini Facial good for you?
Cleanse- Helps remove any excess dirt, oil, make-up off the skin which may cause blockages and congestion.
Exfoliate – helps clear any congestion by removing excess redundant skin cells, dirt and oil. It makes the skin feel smooth, soft and supple.
Mask- Place a small amount of product on your palm and begin applying the mask on your face. Leave the mask on for 15-20 minutes and wash with running water. During this time put on a meditation…take this opportunity to centre yourself.
Serum– A lighter consistency than a moisturiser, which helps penetrate deeper to deliver active ingredients into your skin.
Moisturiser – Applying a moisturiser to your face can increase the moisture level of the stratum corneum, prevent skin from drying out, and, if the moisturiser contains a sunscreen, also protect against sun damage.