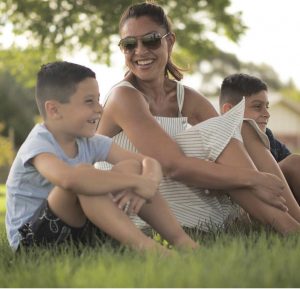 As we are sent indoors for the second wave of lockdown, it's more important than ever that you keep your mental health top-of-mind.
To be honest, I was expecting to go through this much earlier than we have. This time, however, I choose to face this lockdown differently and with an open mindedness.
It almost reminds me of the first time I was preparing myself for the birth of my first child. The apprehension of trying to predict how life is to going to be and how I would adapt to this major change. Then the second child comes along, and you don't really have the energy to control the outcome because it never really helps much nor goes according to plans anyway.
This time, my intention during lockdown is to set some quality time aside to recharge and rest. At least this time we sort of know what to expect so I am more at ease and in no real hurry to rush to the shops and panic buy or stock up on a lifetime of flour supply like I did last time. To be honest the only thing that does give me some anxiety is homeschooling.
Homeschooling is not my favourite thing to do while stuck in lockdown. My patience runs thin with having my boys constantly demanding my attention, asking for help, food and entertainment for the day. These beautiful souls of mine are so used to having their peers and wonderful teachers around them during school hours that they expect the same from us parents.
I strongly suggest figuring out your lockdown routine early to give yourself a sense of control and grounding. I've noticed that my children don't know how to be bored and I have to remind them of how to use their imagination again. I too have forgotten the art of using my imagination and being ok with boredom striking. While I can easily succumb to giving my kids their devices and screen time to get through their boredom, I have tried to become a bit creative to pass the time.
Being stuck in lockdown can drain your energy, but there are simple ways you can actively manage your wellbeing during this time.
My family and I start the day with a 3-5-minute meditation allowing our thoughts to wave over us. We are aware of the noises around us, aware of our breathing, but the best thing is we all set a positive intention for the day no matter how little or insignificant it may be. I won't lie, I am a huge thinker, but the meditation forces me to quieten my mind. I just figure that any degree of connection will have some benefit.
We then state our daily mantra's. These affirmations help set a positive start to the day. They are easy to do with the whole family. My youngest son Matteo loves doing these mantra's with me on a daily basis, it helps ease my mind.
These are some helpful Mantra's we use:
My body is rested and my mind is clear.
I start my day with positive thoughts and energy.
My day unfolds with ease and grace.
I am open to receiving greatness.
I am healthy, well and vibrant.
Today is a great day.
I am having fun today
I bring joy to others.
I am a positive influence of the world.
I strongly believe in saying daily affirmations/mantras and meditating or praying everyday to help raise your vibrations. When we raise our vibrations, we attract good things into our lives and help build our mental resilience.
If this is what is going to get me through my days during lockdown and homeschooling, I am all for it.
Stay safe, healthy and happy Cocoonies!
Love Leanne xx