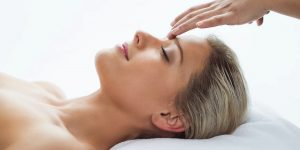 To New Beginnings…
After such an eventful year we faced in 2020, it would be safe to say many of us are glad to farewell 2020. Although, especially in South Australia, there is much to be grateful for, I was extremely delighted to welcome a new year, with many new beginnings.
Reflecting on past years, often motivates me for exciting new ventures and generally inspires me to be more creative and innovative – in my personal and work life. This year, however, something feels different. Life has changed! I do not believe I am the only one in this world that feels this change. I do believe last year has created room for improvement in navigating and dealing with uncertainty.  It almost seems like it was a new skill set I need to learn.
Going through unprecedented times with a roller coaster of emotions and coming out of 2020 wiser and stronger, makes 2021 the year to CELEBRATE.
Life is precious, and 2020 highlighted the importance of connections and relationships. Individuals and businesses were challenged during 2020, but showed true resilience in every form. I know for me; I have found joy in learning new things and changing my approach to life that once upon a time worked for me, but now does not. I am learning to build healthy boundaries and I'm choosing to spend more time with those who help raise my vibration and energy by talking about our visions and ideas, not about other people.
It particular has been a privilege to welcome many new clients to the spa and form new relationships and connections with them and our existing clients. We have had the pleasure in looking after and nurturing our pregnant clients during 2020, and I look forward to meeting the new additions to our client's families. I am proud to say that Cocoon has become a leader in the pregnancy spa treatment space, our pregnancy treatments are all designed to nurture first time Mums as well as those growing their family.
New beginnings for me this year mean having a blank canvas and instead of trying to control and resist what the universe has instore for me, I am trying to find courage in accepting what is and what may be. We have a few surprises in store for you at Cocoon, striving to continually improve.
I will continue to do things that bring me joy, acknowledge those that have made a mark on my heart and continue to strive for excellence in providing the ultimate service, advice, and knowledge I can in the industry I am most passionate about, health and wellness. If you have any questions you'd like answered in future blogs, always feel free to email me at info@cocoonspa.com.au.
Thank you to all the Cocoon family that supported us during 2020 and we look forward to welcoming you all back in 2021.
Let's celebrate together.
Let's celebrate the good days, the amazing connections we form and life itself.
Love Leanne x