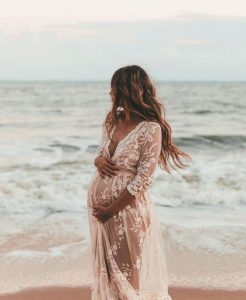 Starting a family was one of the most anxious but exciting and special times in my life. The pregnancy experience for me, was at times very overwhelming and strangely enough, I often felt like a prisoner in my own body. Having to suddenly change my lifestyle, my exercise regime and cutting out my favourite indulgences including soft cheeses and wine, seemed unfair, but the hardest thing for me was adjusting to my growing body and the constant new aches and pains. Not to mention having to change from sleeping on my tummy to being surrounded and propped by pillows to get some sort of comfort during the night. However, despite the aches and pains, I am now blessed with two beautiful boys who made it all worth it.
When looking back, I feel slightly selfish about my little stresses I experienced during my pregnancy, especially when speaking or seeing pregnant women going through their own journey during the COVID-19 pandemic. Many expectant families may find themselves with an abundance of nerves when they think of their bundle of joy arriving and these are further complicated and enhanced by the uncertainties that come with the ongoing pandemic crisis.  There are however many positives to come out of any difficult situation but sometimes we just need to be reminded of them.
While there is so much preparing and overthinking during the pregnancy, everyone has a very different experience. I really enjoyed and appreciated the fact that I had so many beautiful people around me supporting and encouraging me to indulge in self-care. I loved my massages and facials but what I appreciated the most, were the pedicures, especially because I could no longer reach my feet. So many new mums have explained to me that they felt bored during the ISO period and in some cases isolated from loved ones.  Many used this time to set up their baby's new room, organised the essentials and some even decided to spend the time renovating, but not on much needed self-care.
So many people ran out of ideas of what to gift the 'mum to be' on special occasions such as their birthdays or even for their baby showers and that's where our Cocoon Spa, 'Mother To Be' gift vouchers were a popular gift option and highly welcomed. For those like me who dream of doing the things you have been told you can't do while pregnant, Cocoon Spa has you covered with our pregnancy cut out beds which allow you to comfortably lay on your tummy while having your back, neck and shoulders massaged by a professional massage therapist. We have many tailored pregnancy packages to be experienced individually or with the company of a friend or sibling as a special pregnancy day out.
"They say Self-care during pregnancy is the first gift that the mother can give to her child"
-Mary Thompson
Love Leanne x