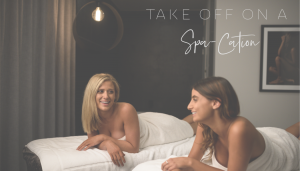 At the beginning of every year, I design myself a vision board with images and quotes of experiences and things I want to achieve during my year. My board is made up of travel inspirations, family and friends, personal development, health and fitness. Although I could not physically see my family and friends as much as I would have liked during 2020, I remained in contact with everyone online via Facetime and social media platforms. I kept up with my exercise routine and remained active even though it became a little harder each week to stay motivated.
The only part of my vision board that seems too hard to achieve this year, is 'travel'.  This year, our family European vacation which we were eagerly awaiting to celebrate my husband's grandfathers 100th birthday in August, had to be cancelled. What a milestone, what a celebration and what a shame that we cannot be there to party with the wise old man.
Travel has been a priority in our lives for the last few years. We have found that we learn so much about each other. We get to recoup, relax and in turn recharge ready to come back to our work and life that bit more motivated and inspired. I long for these family holidays we share and now, I am brainstorming other ways to experience the same sort of experience without leaving the safety of South Australia.
Cocoon Spa is going to have to be my holiday destination for 2020 and I am looking forward to a spa-cation or two.It's so nice to see so many of your booking in for your own spa-cation, whether you have a whole day or only a couple of hours we have a treatment for you to enjoy.
Half-day Trip
Want to see all the sights but don't have all day? With our Total Time Out package you'll experience the highlights of a spa day including a Foot Soak & Scrub, Back Scrub, Massage, Petite all in 1 hr and 30 mins.
Day Trip
Our Wish Package is a 5-hour experience. We promise you will leave as refreshed as one week in Bora Bora. It includes Deluxe Spa Time, Massage, Facial, Champagne Lunch, Manicure and Pedicure for $485pp. Upgrade and add a spray tan and you'll look like you've been in Bora Bora as well.
Call us on 8333 3195 and one of our friendly Spa Travel Agents will help you to personalise your spa-cation.