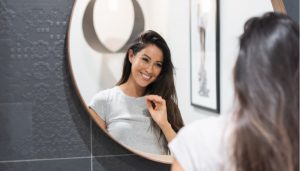 To all our Cocoonies,
Wow! What uncertain times we are in. I thought it was time to express my feelings around COVID-19 with those who wish to have a read. In times like this, it is essential to communicate our feelings to help ourselves and others cope.
I aim to set an example for my children first and foremost but also share with anyone who is wanting to come on a journey with me to good health and living a relatively Zen lifestyle.
Things are changing quickly…
A week ago my family and I were discussing where we should book for our Mother's Day family dinner (which, if safe to do so we will still go out and support a local restaurant), fast forward and now we are all talking about social distancing and self-isolating. Of course, this is a terrible pandemic that we all have a responsibility to take seriously but I am also a firm believer in trying to stay positive, being supportive to small businesses and staying optimistic. This is for not only the sake of my family and children but also for myself and my immune system.
At Cocoon Spa, we are open for business and following all recommended guidelines – you can read about our precautions here. I appreciate that some of our clients have some concerns and queries about our services during this time. We are doing everything in our power to maintain a space of relaxation, positivity and a sanctuary for good health and wellbeing.
I have started reading all my fashion and wellbeing emails again and not just skipping past them. At first, I was like why are all these emails targeting the sales of the stock during a global pandemic? Then I was like, that's fair! They are all in business and like me need to stay afloat. Do you know what I want to read now? WHY should I buy those boots or new top? WHY should I go to the hairdresser and colour those few strands of grey hair? WHY should I go to the gym now when the world is in turmoil and none of this is that important or relevant now?
TRUST ME, it all is relevant depending on how you want to see it. I need those new boots from Wildchild StyleLAB because I feel good wearing them. So, if I need to wear them around the house for a little while before showcasing them to my family and friends, that's ok with me. I need to colour my hair at Sueno because I FEEL good about myself and psychologically feel and look younger too. I need to go to the gym because I LOVE the feel-good hormones (endorphins) my body releases. It keeps my mind, body and the economy in a good place. Luckily for me, a good friend of mine has organised an at home workout program, so I can still enjoy my exercise!
Being POSITIVE, COMPASSIONATE, sharing LOVE and being PEACEFUL is all a version of being in high vibration energy. Low vibrations are linked to anxiety, fear, depression and sadness. Our vibrations can influence the law of attraction which means if your frequency is on a high vibration you will be more capable of tuning into things you are wanting to manifest such as good health, safe family and harmony.
A couple of nights ago my husband Dom and I had a lengthy conversion about his extended family who live in Italy and who are going stir crazy. Not only are they living in fear, but they are getting bored and agitated too. I asked him, "What would you do if we were in self-isolation for two or more weeks and you felt relatively well? Would you get bored? Would you be angry or stressed?" It was a very interesting conversation because while we both agreed we'd make the most of it, and enjoy the things we aren't able to do as part of our current busy schedules. Having said that the way we would spend our time is the polar opposite. Dom said he'd spend the time catching up on Netflix, gardening, playing with our two boys and would probably squeeze in a sleep-in or two. I don't think two weeks of Netflix would work for me, I hate watching 'Drama' which is what Dom likes – I'll start having anxiety attacks about the Mexican Cartel Drug Wars!!
Living in fairyland, I was envisioning making our house into a haven using essential oils and ramping up the DIY self-care treatments. I would be researching different essential oil blends to burn each day to ensure, positivity and good immunity. I would do mini facials and masks on myself. Run scented baths for the kids and then one for myself. I would probably bribe the kids with, I'll play soccer or handball with you if you give me a foot massage. Or we can even do foot soaks and shoulder massages on each other.
While practising social distancing, in my mind, this is Dom and my chance to reinforce what we have been trying to teach the kids for a while now. It's our time to go back to basics or revisit our childhood. In the simple days, some of my favourite memories were baking with my Mum, setting up shops with my sister, having family night board games. Oh gosh, what about pick-up sticks, elastics and marbles.
What makes me happiest is sharing QUALITY TIME with my family which I will still be able to do while being responsible and practising the recommended social distancing.
If you are feeling well and aren't in self-isolation please get out there with your hand sanitiser and support small businesses in any way you can. The last thing you want is to walk around in six months and find all your favourites are gone.
I decided to come up with 14 days of self-care treats so if you are in self-isolation you can do one a day to keep your stress levels down and vibrations on a high. I'll start sharing them on social media each day, so make sure you're following us here!
Love Leanne xx