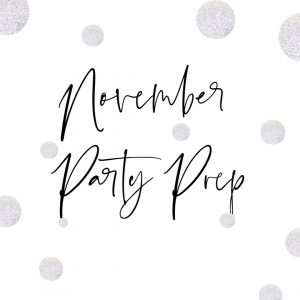 I looked in my calendar this morning and worked out I don't have a weekend free until mid-January so I've rounded up my top tips and tricks to help you prepare your skin for the festive season (and book in quickly, as our November and December appointments fill up quick).
An easy way to save your skin this silly season, is to book in for a facial. We know that tiredness, make up and one too many glasses of Champagne can leave your skin looking dull, you'll walk out of your facial feeling fresher and renewed. When time is of the essence our 45-minute Pure Radiance facial is the perfect express facial for a quick skin pick-me-up.
Exfoliation is key to radiant-looking skin, so we suggest booking in for our Body Bliss treatment which includes a body scrub and moisturise. Then maintain the glow with our iKOU Organic Body Buff and iKOU Body Souffle. This is also the perfect pre tanning step.
A little bit of colour puts a spring in your step, and a spray tan will make you feel ready to tackle any party. Our state of the art VersaSpa Tanning Booth is organic, natural, paraben, cruelty free tan. I recommend adding on a primer and moisturiser which will maximise the life of your tan.
Now here is the most important one – make time for you, during this busy season whether that be going for a walk along the beach, reading a book or booking yourself in for a heavenly massage.
Oh, and feel free to say 'no' to that event you (think) just must go to that doesn't make you feel excited.
Love,
Leanne
November party prep special offers…
To make booking in for these that little bit more enticing, each of these are available for $99:
Pure radiance facial
Body bliss body treatment
Three spray tans with primer and moisturiser (must prepay for all three)
One-hour heavenly massage
Book online here – you'll find them under 'Spa Promotions'.