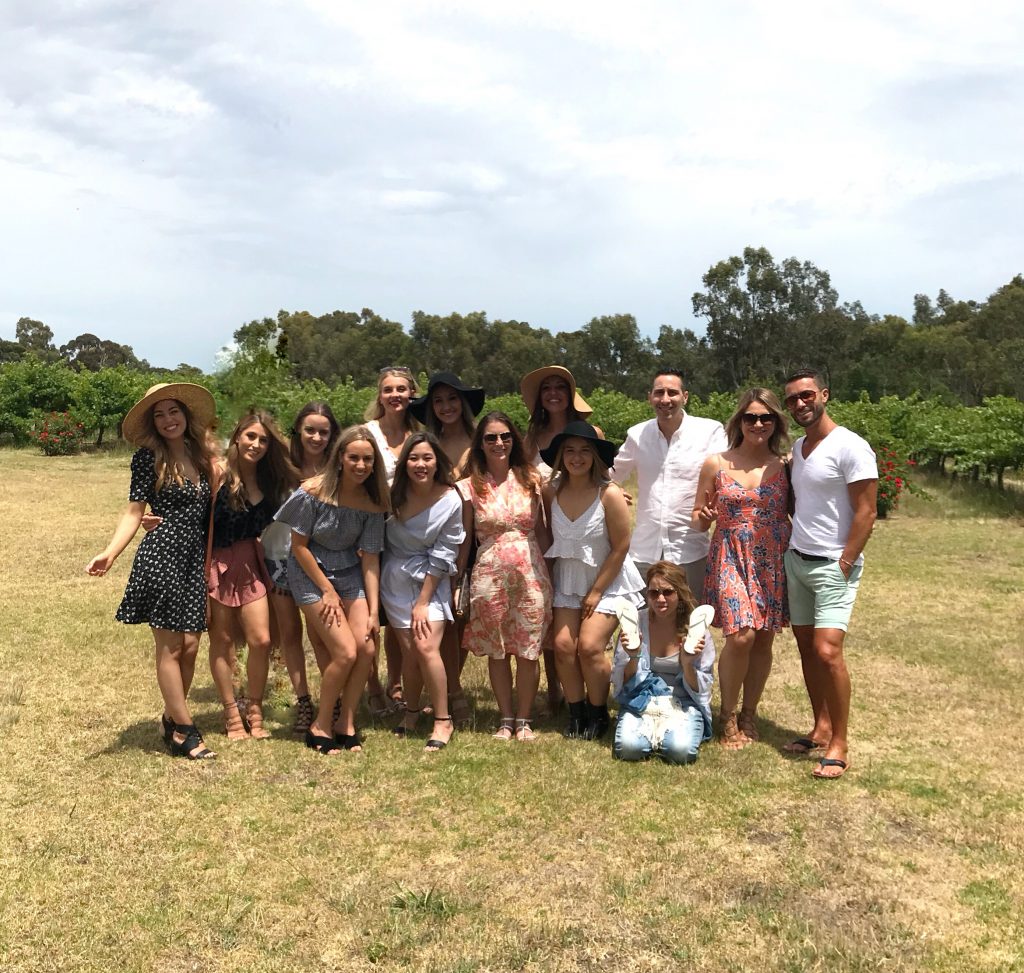 What a year! 2017 was an amazing, crazy, special and eventful year for Cocoon. We feel very blessed with the growth we have had but also learnt some important lessons along the way…
Build strong relationships 
You can't build a successful business without strong partnerships along the way. Examples of this are a strong rapport with our clients, close friendships with our reps, getting involved with media influencers, social networking and reaching out to the wider community through charitable contributions. Working with The Little Hero's Foundation has been especially rewarding for us, as it means we can provide a sanctuary for those who truly need it.
With more growth, comes more responsibility
Seeing the company grow and evolve over the past year has been such a satisfying experience. But with this growth, comes heavy expectations. We always aim to work our hardest and strive to do the best that we possibly can. We have learnt to accept that sometimes a certain expectation can be placed on us that differs from the standards we are so used to. Although we are surrounded with such an amazing and supportive clientele, it can be the smallest percentage of unsatisfied people who shout the loudest.
We will always do our best to listen so that we can align expectations with standards however we know we cannot please everyone. The most important thing for us to do is continue to grow and stay true to our core beliefs and values.
Always be authentic and original
Authenticity and originality, truly our core beliefs at Cocoon. We have learnt that the more authentic you are, the right people will be drawn to you. In a crowded industry, we want to be the point of difference, highlighting our originality. This spans over all areas whether it be our treatments, marketing or client experience, we value and rely on our own ideas and creativity to be the best we can be. It's very easy to follow trends but we have learnt that people will very quickly sense if there is a lack of passion when you aren't being truly authentic. 2017 has taught us to be innovators in our industry and to promote a work environment where we can embrace ideas and encourage our team and our clients to always be themselves.
Closing old chapters in order to open the next 
Change is always hard but it's how we've learnt to grow. It means leaving fear behind and stepping out of our comfort zone to achieve new goals and reach new heights. We love to say 'yes!' But we are learning the importance of also saying 'no' and remembering 'what will be, will be'. Building new experiences and taking risks means we have had to embrace error. Our mistakes are important as they allow us to learn, grow and better ourselves.
The Importance of a solid team
At Cocoon, we foster a family community and we wouldn't be where we are today without our wonderful team. We are always striving to be exceptional and that can't be achieved without a motivated, passionate team that supports the same goals and dreams that you do.
We strongly value a continuous learning environment, to establish confidence in our team and build everyone up. We actively promote inclusiveness and diversity within our business and see benefit from rich, challenging opportunities and experiences. Not only does this make good business sense—helping your company to better understand colleagues, clients, and customers—it also makes the workplace a more interesting and personally enriching environment for everyone.
The importance of down time
We have learnt to practice what we preach! Taking care of ourselves by eating well, nourishing our bodies, taking time to rest and having time away to restore, recharge and switch off, is so important. We want to provide a fun, productive and safe environment for everyone that enters Cocoon and in order to take the best care of you, we need to take care of ourselves.
We couldn't be more excited for what the new year has to offer us. We have so many big dreams and big plans to make them happen. We want to thank everyone that made our 2017 so great and here's to an even better 2018!